TUF-R®/HP is our latest generation Power Delivery module. TUF-R®/HP is designed for High Power items, so it allows you to charge your laptop, phone or tablet quickly and easily via USB-C.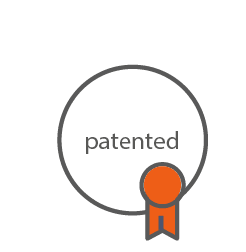 60W Laptop Charging via USB-C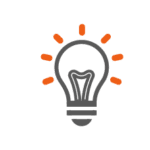 Intelligent USB Type C with Power Delivery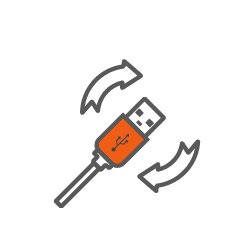 Reversible USB type-A and type-C ports!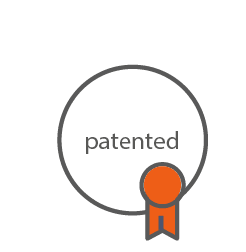 Replaceable 42mm round module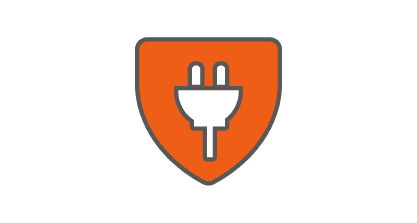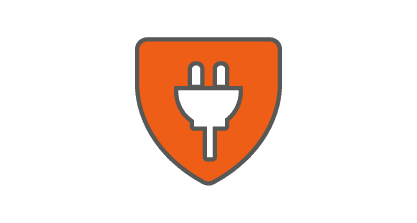 Internal overload protection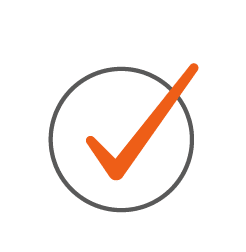 Integrates into most OE units
With its small form factor, QF05 TUF HP is perfect to integrating into furniture. When combined with our 70W Power Supply Unit  QF05 TUF HP offers up to 60W delivery from the USB-C, ideal for laptops, and up to 12W from the USB-A which is ideal for phones and tablets.
 QF05 TUF HP also integrates perfectly with QIKTRAY.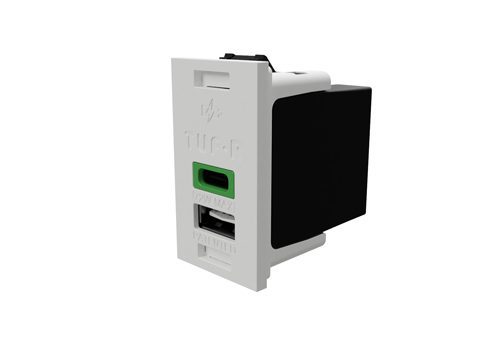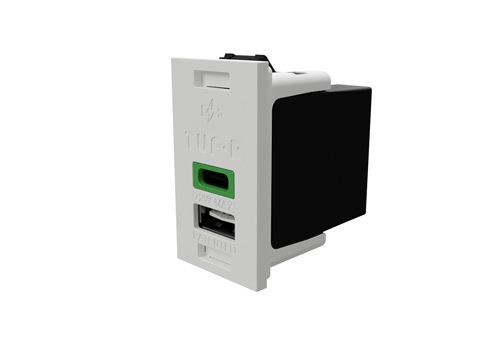 QF30 Power Supply Unit (PSU) is a compact modular inline AC-DC power supply designed as the ideal partner for our new TUF-R/HP range of USB charging modules. With its 30V DC output QF30 PSU can also be used for charging compatible battery packs  (coming soon!) 
GST18 AC power in/out connectors allow full compatibility with OE GST starter and interconnect cords so that it can be incorporated into a complete solution.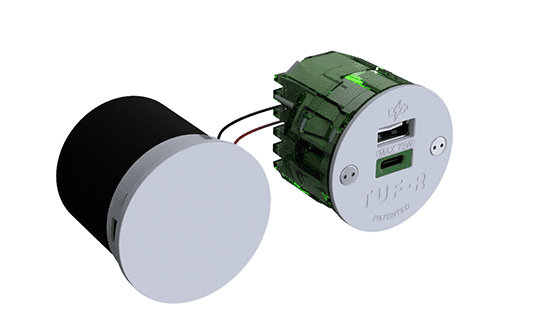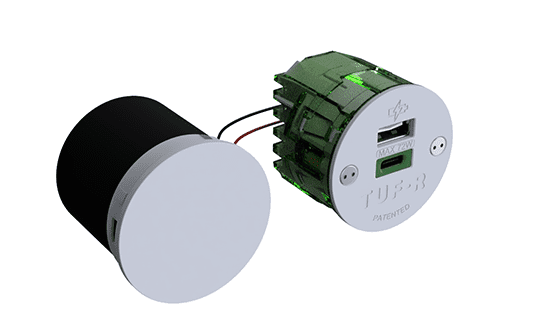 Internal Power Supply Unit
The 42mm internal PSU converts 240V/110V AC supply to 24V DC supply providing 70W of power. The internal PSU can be installed directly into all but a few existing OE units allowing for High Power USB charging but with only one entry cable.
How will you integrate High Power TUF
Mount TUF/HP on a single workstation for discreet high-power USB charging while you work or power a whole auditorium of devices by integrating TUF/HP into the seating. Your imagination is the limit.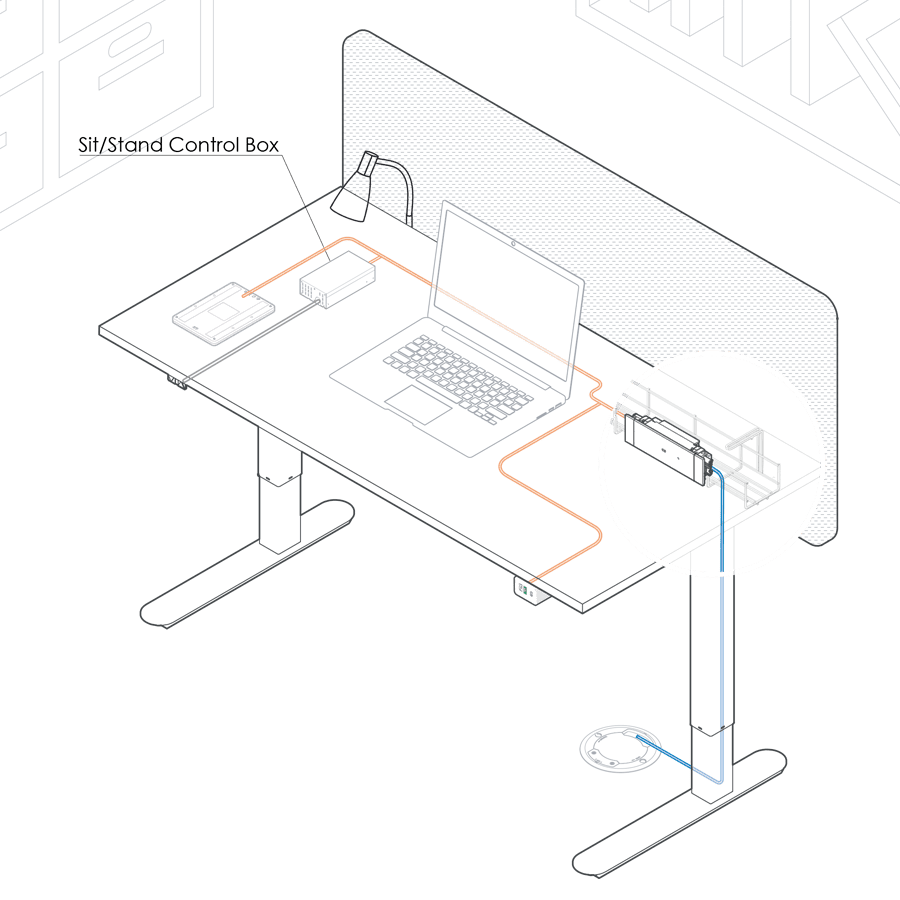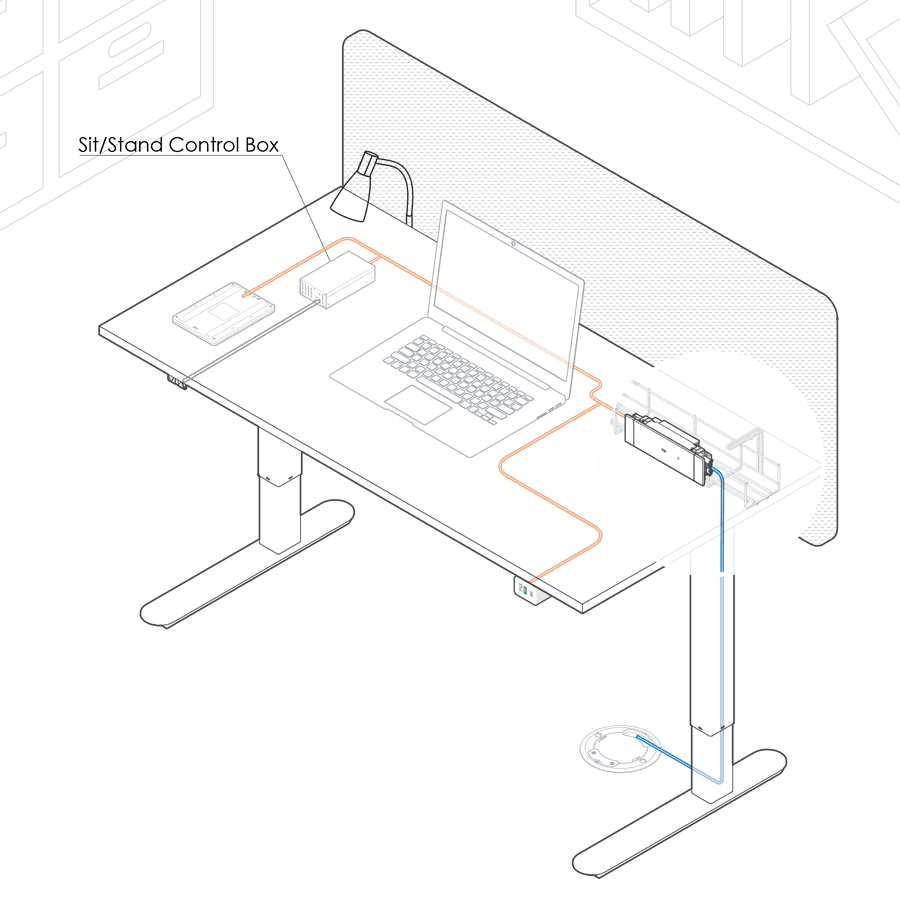 We've all been there; a conference table full of people, their laptops, and their cables running over the table or snaking across the floor. QIKFIT  TUF-R®/HP charger allows users to charge their laptop, phone, or both without the need for those big AC power adapters. Delivering up to 72W in total, QF  TUF-R®/HP provides enough power to charge whatever you plugin.
A single lead from a 15A mains power socket can power multiple QF30 PSUs which in turn, power each PICCOLO DC USB charger. It's also possible to add through-surface wireless chargers to the single lead circuit. Ask for details on our conference desk DELEGATE KIT. 
Sit-Stand desks are becoming more necessary within the workplace. By integrating our QF30 PSU and TUF-R®/HP, it's possible to power not only your laptop and wireless phone charger but also the desk's height adjustment. Ultimately, making the workspace infinitely more flexible and reducing the cables to the floor to one!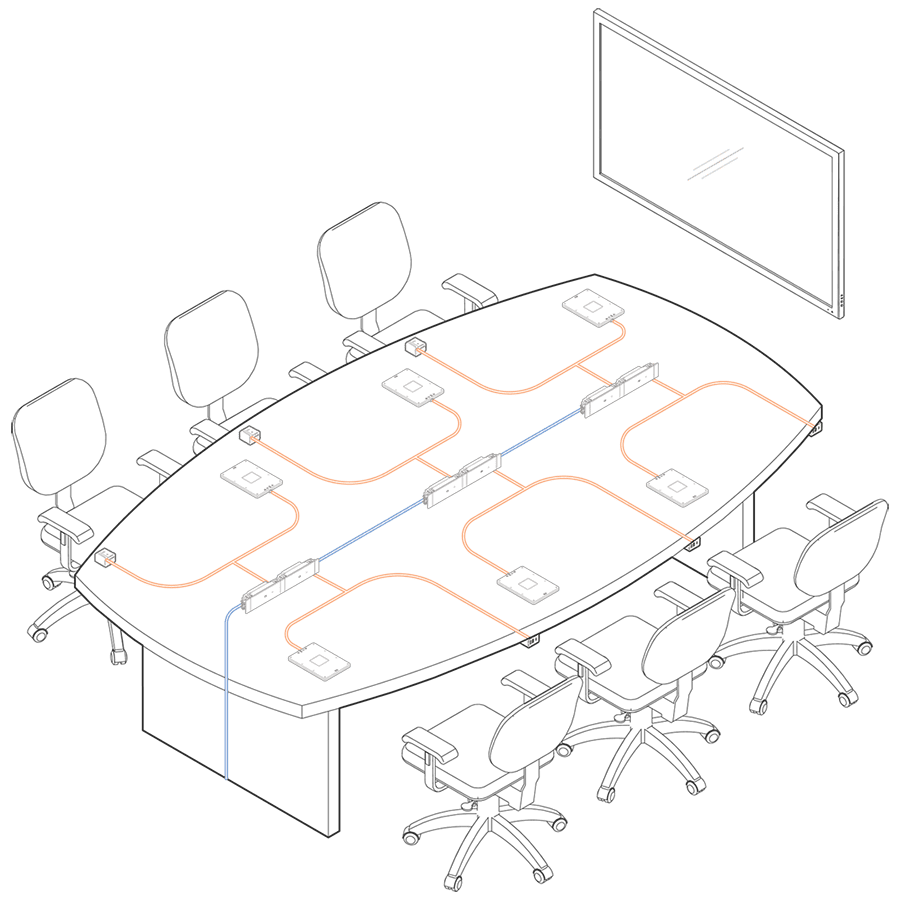 Build your high powered solution...
QF TUF-R/HP Removal Tool
The QF TUF-R/HP removal tool was designed to allow easy removal of a damaged QF TUF-R/HP
TUF-R/HP Removal Tool
The TUF-R/HP removal tool was designed to allow easy removal of a damaged TUF-R/HP
Want to learn more about TUF-R/HP?