TUF-R® A+C 25W is our patented, USB fast charging module. Place your device on charge for just ten minutes to boost your battery by 20%*. TUF's Intelligent Device Recognition (IDR) ensures your device is charged at the optimal level in the shortest time. You can also enjoy an industry-first reversible USB-A port when charging your devices with TUF-R® A+C 25W! The USB module is replaceable; so you can maximize the lifespan of your space and cut costs. 
You can mount TUF-R® A+C 25W in-surfaces with ease – see POP Or, the module can be fitted into almost any OE power unit.
TUF-R® A+C 25W has enough power to charge hand-held devices such as phones, tablets, and headphones. For an in-depth look at TUF-R® A+C 25W check out the landing page.
*download the datasheet for more information
We test every pin on every connection in every socket
All units are manufactured using ISO9001 quality controlled components and practices and are 100% tested before dispatch.

cord options: NA
materials – socket and fascia – polycarbonate.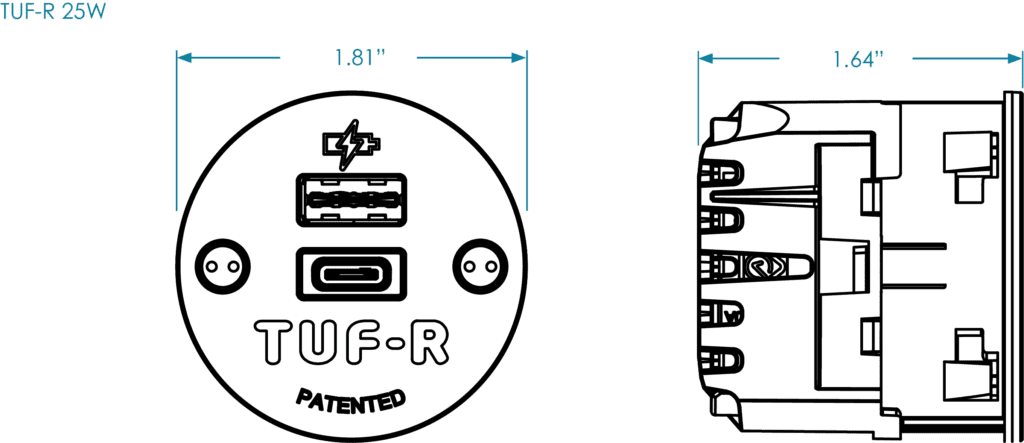 all your questions answered
How many insertions has the module been tested to withstand?
TUF-R® A+C has been independently tested to over 10,000 insertions.