Height Adjustable Tables
with power, USB & cable management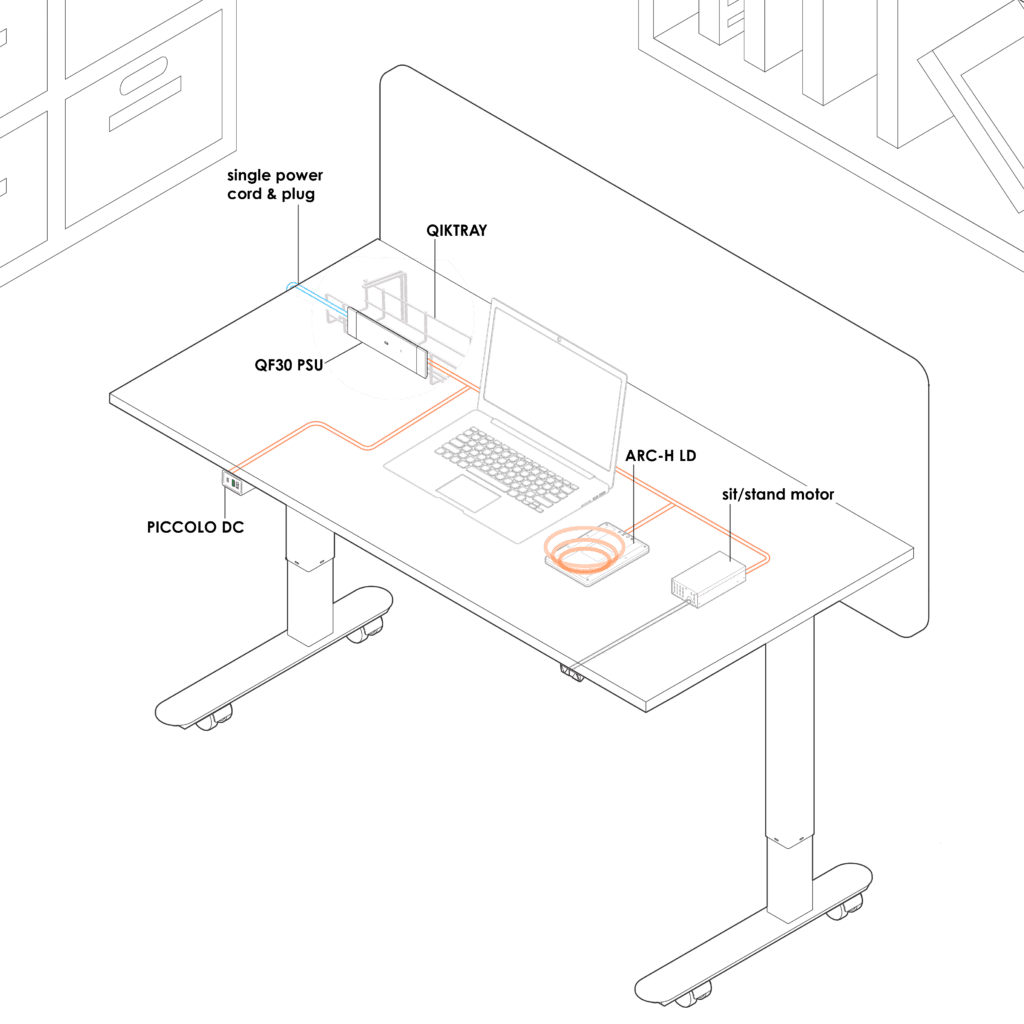 Take your furniture to the NEXT LEVEL
Power your height adjustable desk and 60W USB-C for laptop charging all from one plug!
Powered via our compact QF30 PSU (Power Supply Unit), PICCOLO DC incorporates TUF-R®/HP, the latest innovation in our fast charging USB module. Offering 60W laptop charging via the USB-C, users can charge their laptop, phone, or both without the need for those big AC power adapters. 
Sit or Stand, it doesn't matter.
Flexible cable management snakes for sit stand desks eliminate snagged cords and cables. CABLE-SNAKE® has been designed to perfectly integrate with height adjustable furniture.
For a perfect pairing in under-desk cable management solutions, combine with QIKTRAY.
Cut the cord. Add through-surface wireless charging to your sit/stand furniture with ARC-H LD for convenient wireless charging without cutting into the desk!
Want to discuss a project?
Get in Touch!