#SUSTAINABILITY
Making changes
for the better
"OE sees a future where access to power is no longer limited by location.
We believe in sharing this vision with everyone, to create a more agile world."
– Tim Hobbs, Founder
Our roadmap to net-zero
Achieving net zero emissions for any manufacturing company is a challenge. Although we would like to source our materials and components locally, like most manufacturers we source materials and components from many places around the world.

In order to make the biggest impact in the shortest amount of time we have decided to focus on areas where we have the most control while at the same time making an impact on the wider issue at a more reasonable pace to ensure the security of the business.

Latest
ESG news
Although we publish our ESG report annually, the fruits of our efforts towards sustainability are being experienced every day. Here are some ESG stories that have made us smile...
MADE IN YORKSHIRE AWARDS.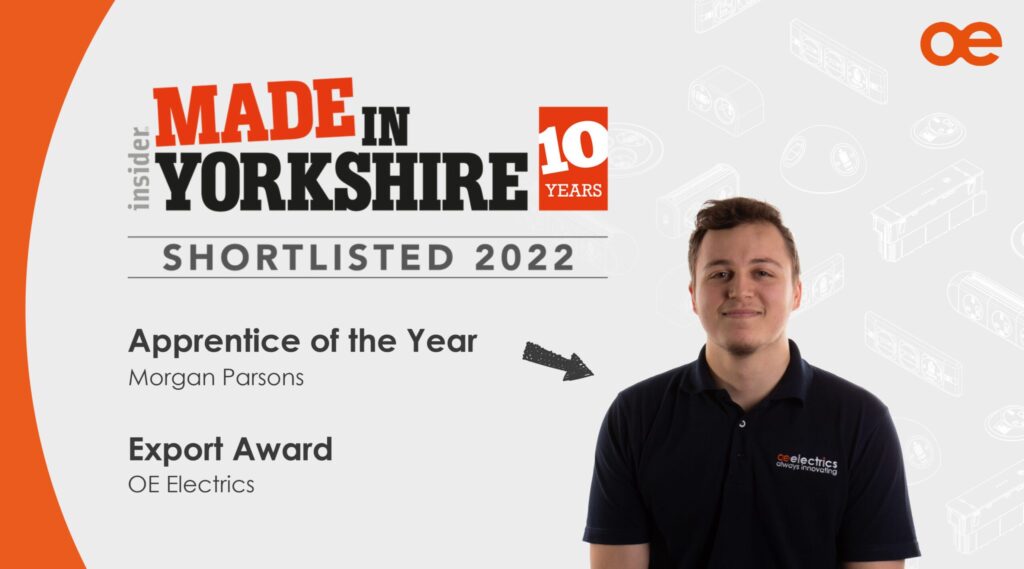 CO2e

datasheets
We have created CO2e datasheets for all our major products. Due to the infinitely configurable nature of our range, we have picked a 'typical' example (often the best- configuration) of each product to base our CO2e datasheets on.
of plastic has be recycled or repurposed by OE since 1985
of OE packaging is plastic free, using easy to recycle card and paper instead
of our waste went to landfill in 2022, with progress to reduce this figure in 2023 underway
of plastic OE parts could be rebuilt into a new OE unit.
Beyond
OE
Our ESG programme spans the entire OE Group, from Design to Manufacture, and customers to colleagues.