OE manufactures with original Wieland 20A rated connections and cables. This allows plug and play interconnection of OE units and cables with locking clips and is offered globally. These industry-leading connectors are IEC 61535 and IEC 6032 compliant, and used in all OE products during testing to UL standards for North America.
Starter cords are available in many lengths in black as standard, with custom length starter cords available upon request. In North America we provide 15A OCP (over current protection) in every starter cord to protect equipment, users and to comply with all UL standards. The OCP is resettable in the cord for convenience. As part of OE's global solutions, starter cords can be provided for almost any international market.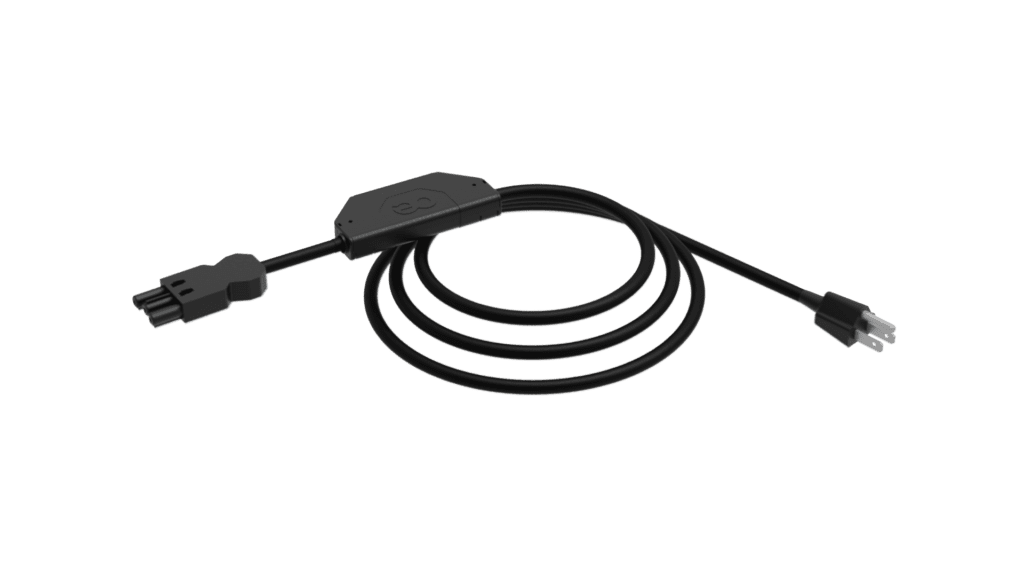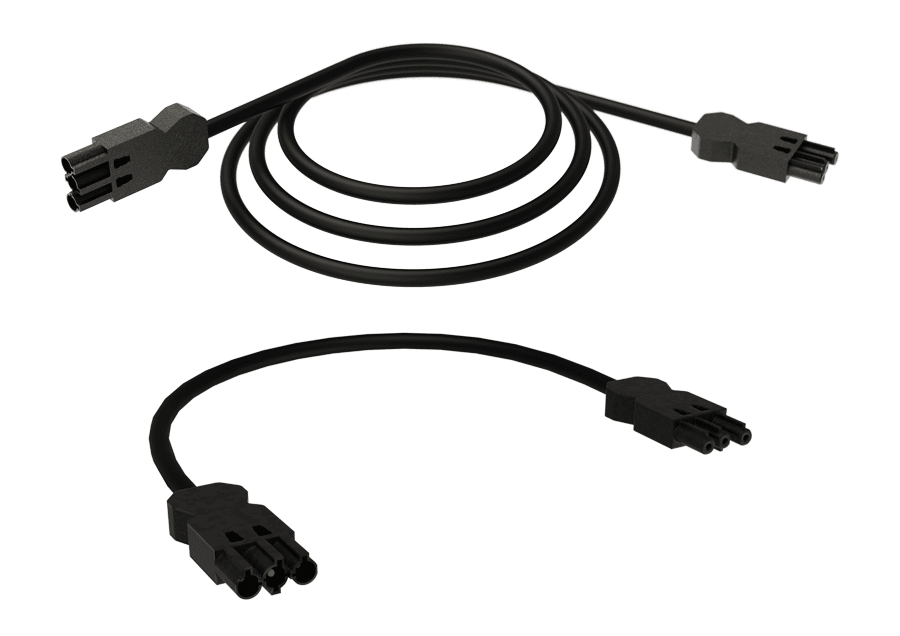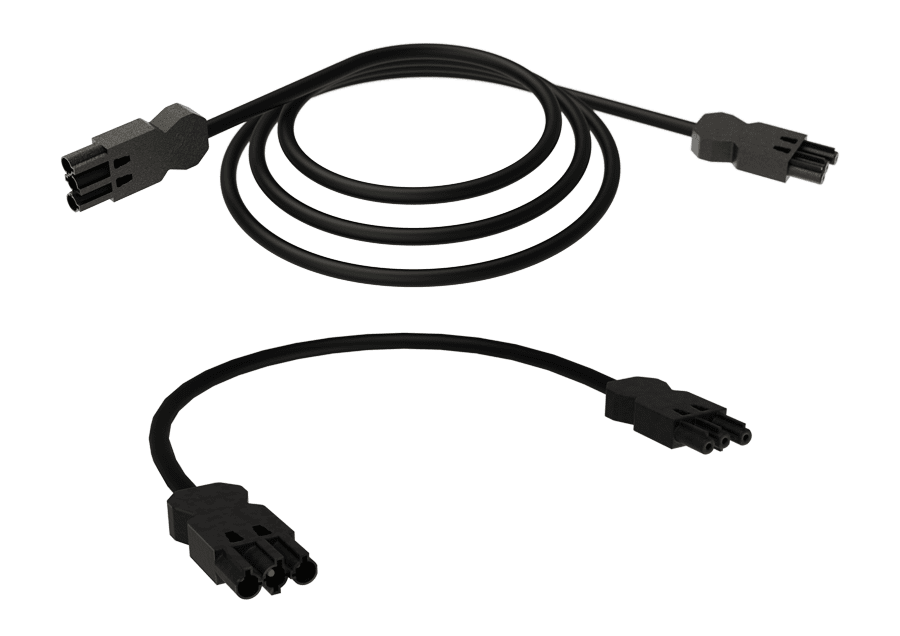 Wieland interconnector cables allow OE's units to be connected together and fed via one starter cord. Various standard lengths are available and custom lengths are available upon request.
Wieland GST connectors provide the ability to connect multiple OE power units together and feed from a single starter cord. The GST system is not keyed, instead it uses a simple male to female connection for simplicity and convenience.
OE adapter blocks include one input and 1 to 5 outputs depending on your requirements.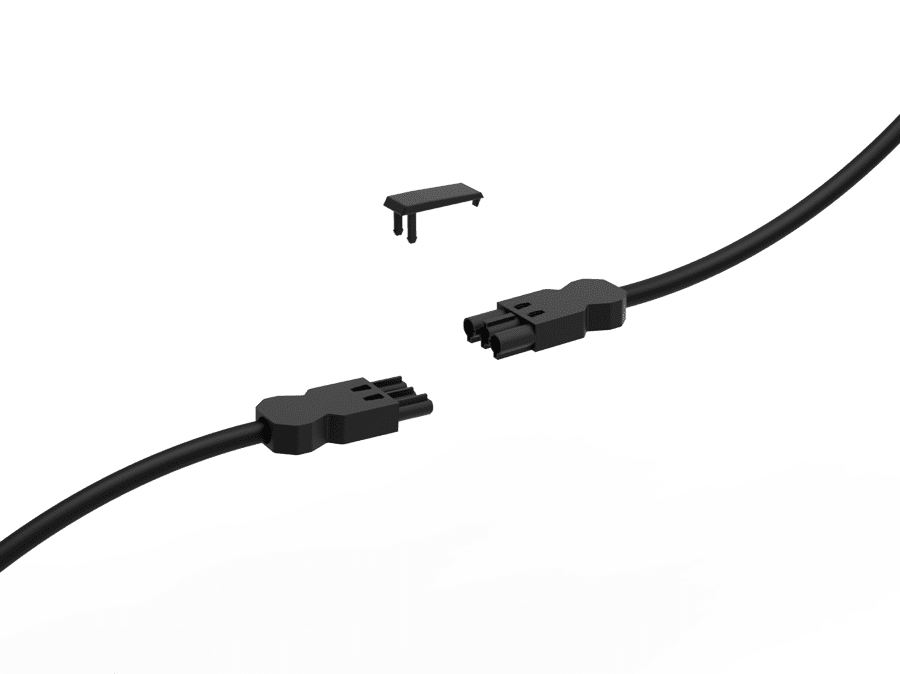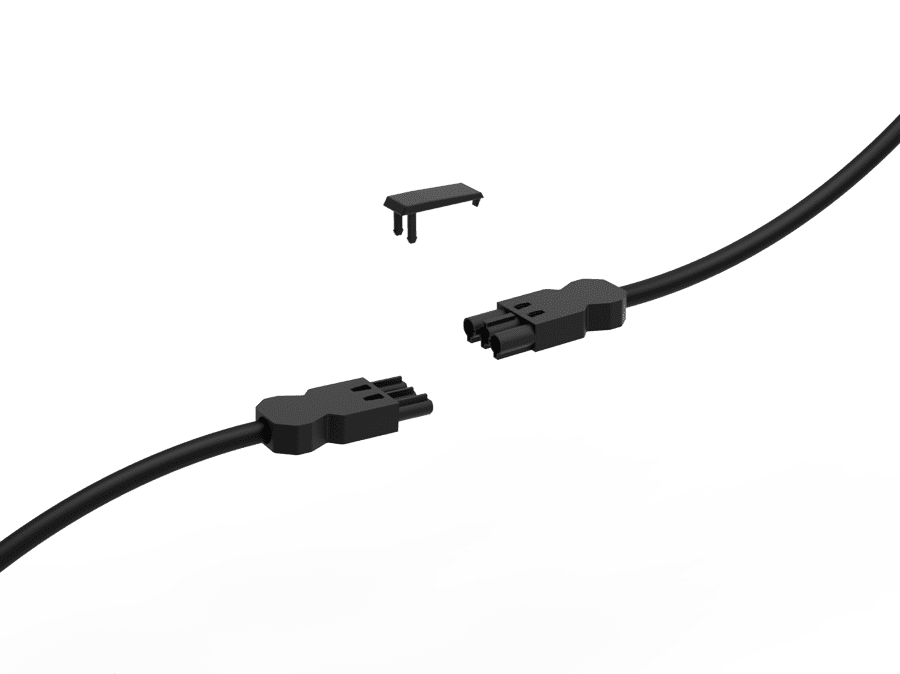 A locking clip is provided as standard with each cord/cable to securely lock male and female connectors together. This helps ensure there is never a loose connection and requires the use of a screwdriver to disconnect. 
For training table applications we have a GST quick-release clip which will be provided in place of the locking clip. This provides the same secure connection as the locking clip, but uses a thumb release mechanism for easy disconnection.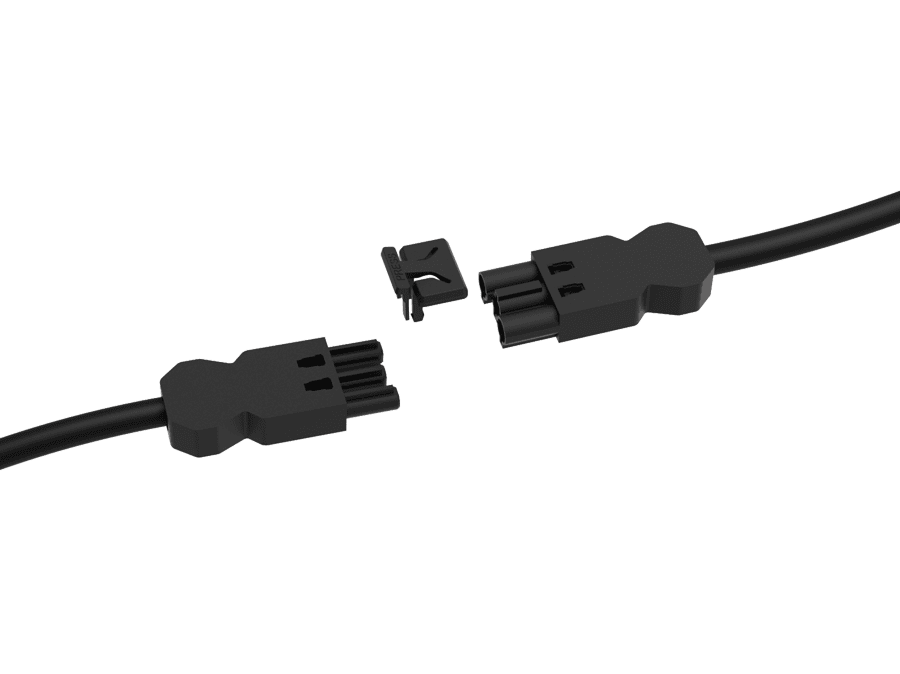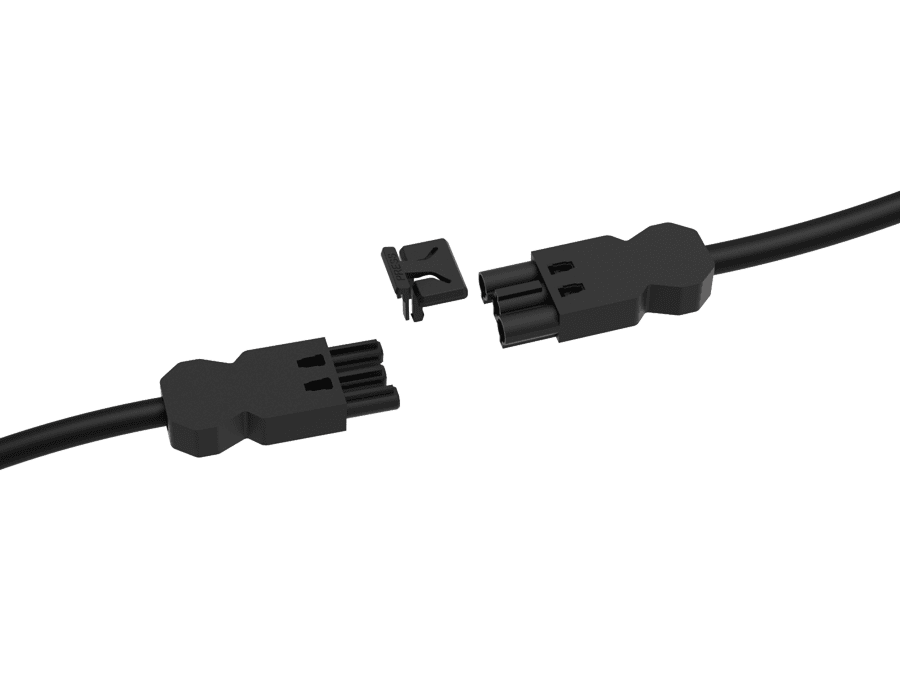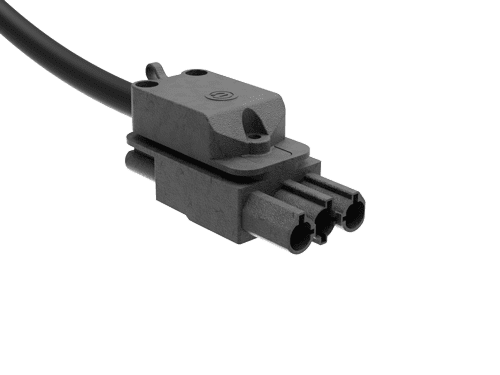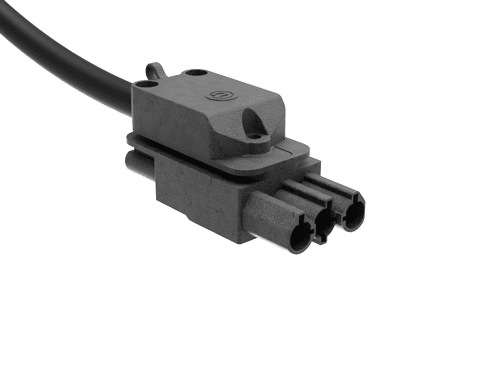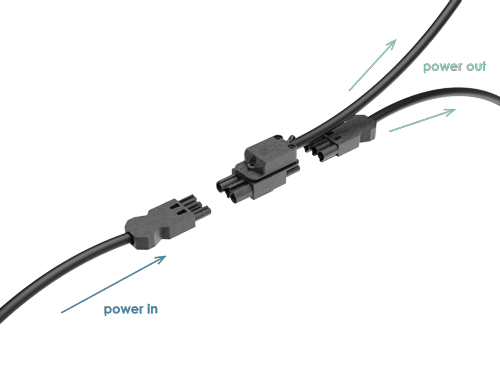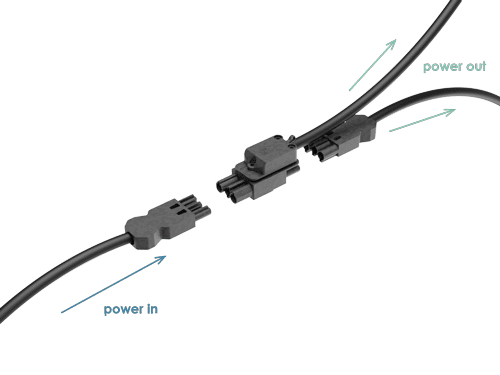 The J-Coupler can be used as an alternative to the GST 2-way adapter block. It allows a single power in feed to be split into two power out feeds.
all measurements show in metric: mm
For more information on cords, cables and connectors, please fill out the form.