• Designed for use with most OE products 
• 72W Power Delivery from the USB-C with TUF | PROTECT
• PSU required
We test every pin on every connection in every socket
All units are manufactured using ISO9001 quality controlled components and practices and are 100% tested before dispatch.

cord options:  NA
materials – body and facias – polycarbonate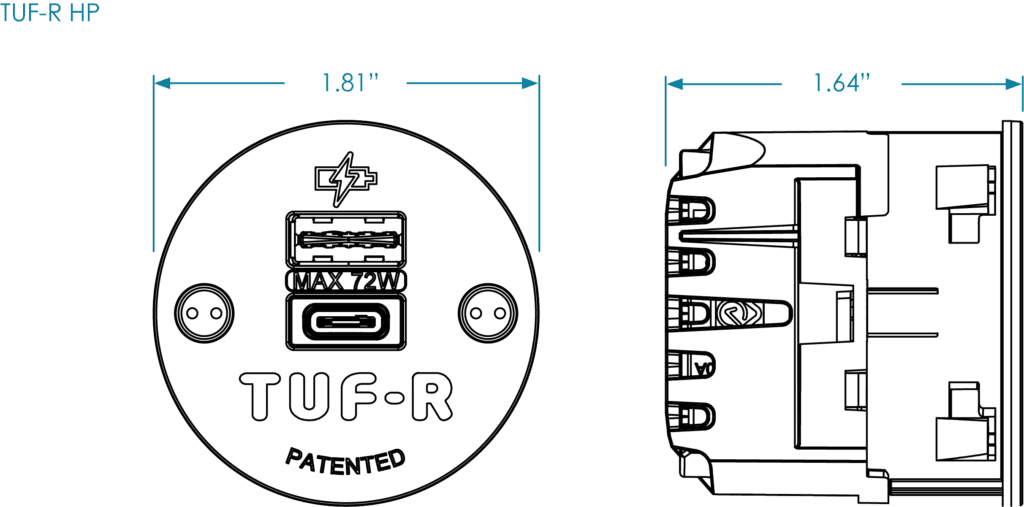 all your questions answered
How many insertions has the module been tested to withstand?
TUF-R® HP has been independently tested to over 10,000 insertions.
TUF-R®/HP provides 72W of power and requires a PSU.  QF15 TUF HP provides 60W of power and does not require a PSU. 
TUF-R®/HP provides 75W of power and charges mobile devices and laptops. TUF-R® 25W provides 25W of power to charge mobile devices.