PRESENTER is OE's mobile TV unit , powered via our patented ANIMATE system of proprietary lithium ion batteries. PRESENTER can be configured with up to 4 QIKPAC batteries 
offering up to 9 hours of cord-free usage.
With PRESENTER you can take your presentation ANYWHERE…no more hunting for mains electrical outlets before your meeting…just roll on up and start presenting! A convenient laptop shelf forms part of the design and laptops can be connected via HDMI cable or streamed to the TV via Chromecast or other 3rd party devices.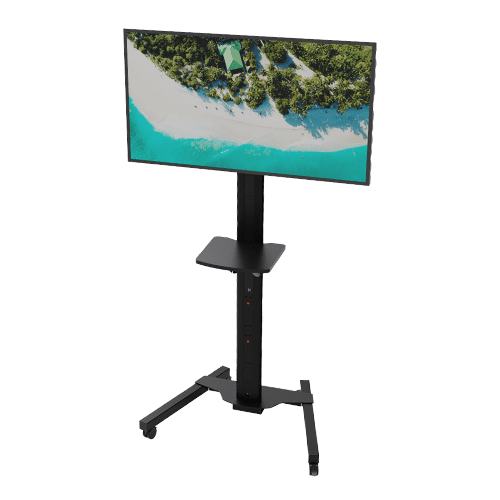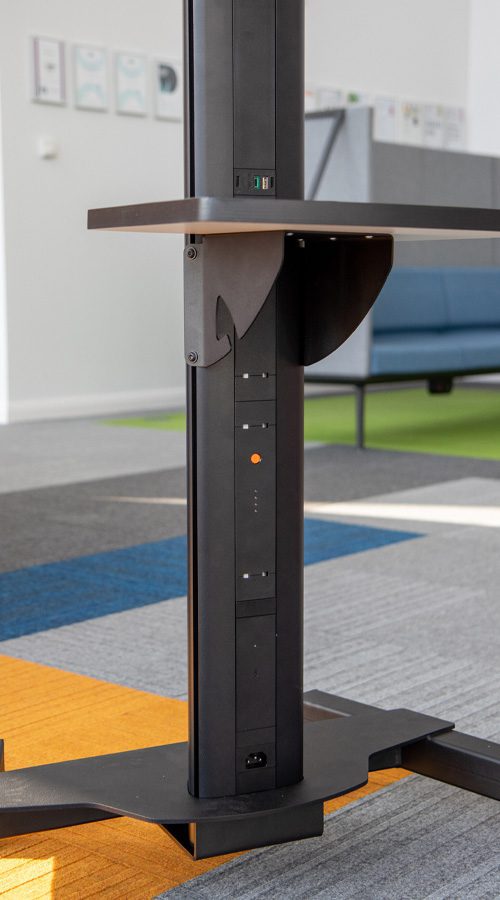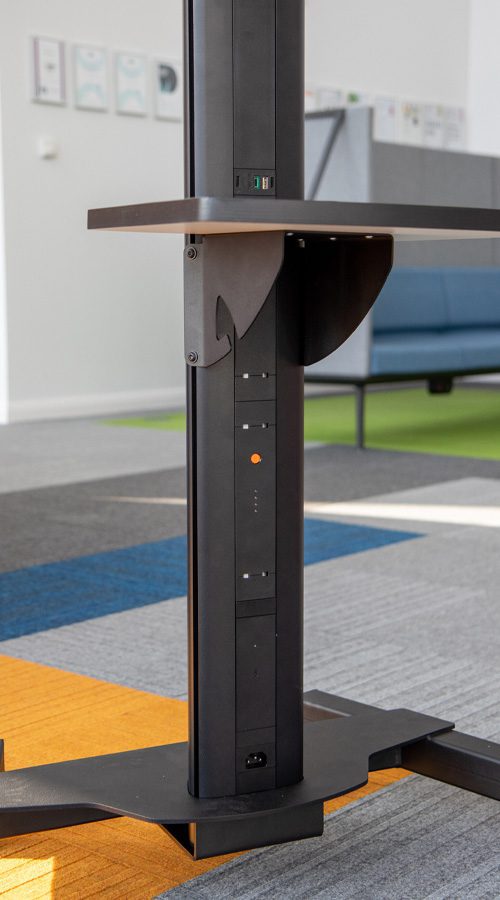 Powered by integrated Lithium-ion batteries, PRESENTER can be used ANYWHERE throughout the office without the limitation of requiring mains electrical outlets to be powered. 
The Li-Ion battery technology powers PRESENTER for 8-9 hours, easily accommodating a full day of use. A comfortable  overnight charge will recharge PRESENTER for use the following morning. No special charging equipment is required, simply connect the provided detachable cord and plug into a standard mains outlet until it's ready to go!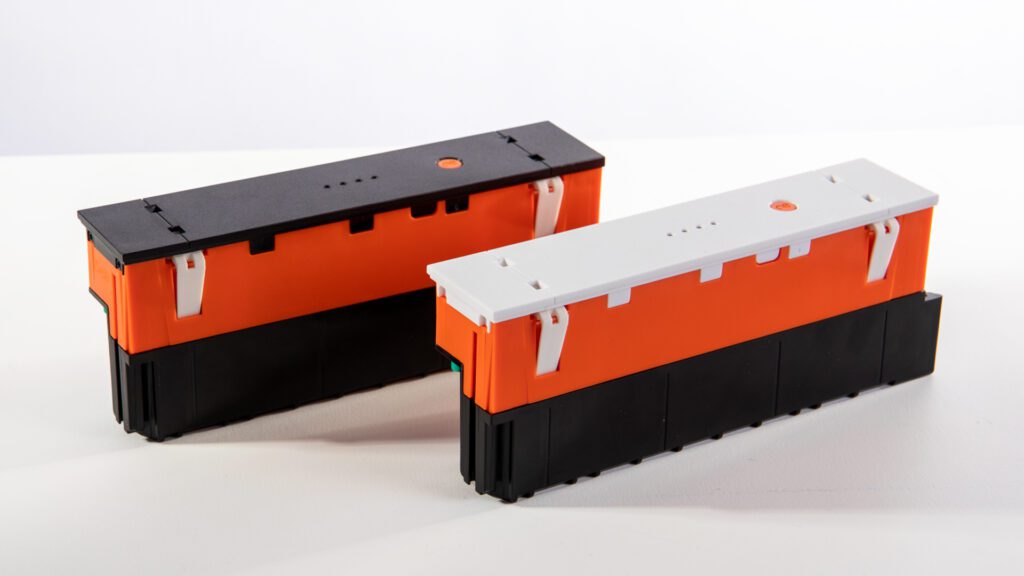 We'd love to learn more about your project! Simply fill out the form below and we will get in touch with you as soon as possible.