EDspaces
multiple intelligence classroom
OE were pleased to power EDspaces' Multiple Intelligence Classroom sponsored by Legat Architects. Exclusively furnished by Muzo, the space incorporated OE's rechargeable battery system, animate, to complement a truly inclusive, agile learning environment that hosted talks throughout the 2022 future education conference.
MULTIPLE INTELLIGENCE CLASSROOM
In collaboration with Muzo.
what products were included?
Legat and Muzo were challenged with the design and furnishing of EDspaces Multiple Intelligence Classroom, a space designed to recognise diverse learning styles and teach how to support them in the design of educational environments.
OE were pleased to assist Muzo in creating a truly agile, inclusive learning space by supplying convenient charging solutions in the form of QIKPAC Battery.  Keeping the space free from trailing cords and cables, Muzo integrated OE'S battery solutions into modular furnishing – X-brick, used in various applications throughout the space, from podium to complete table and bench set-ups.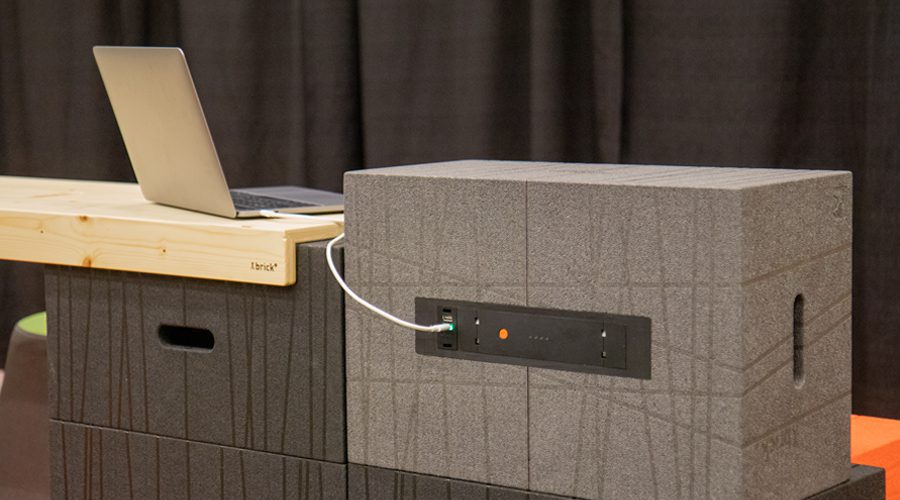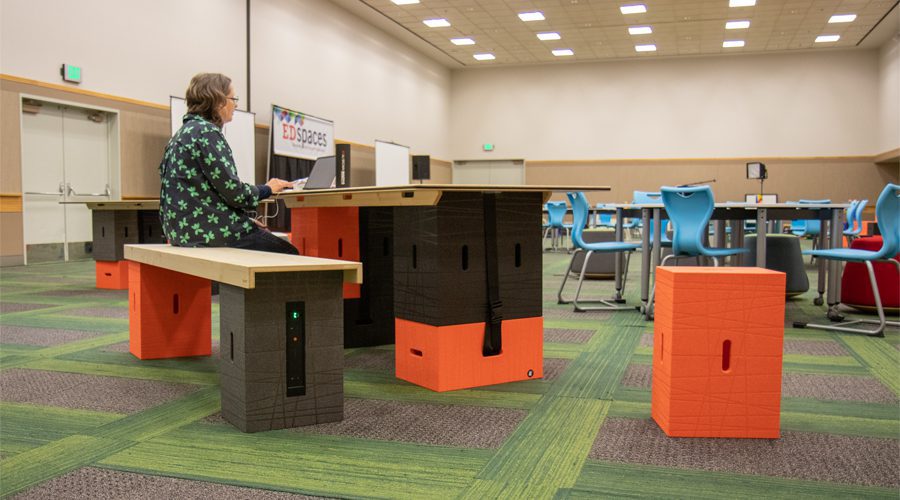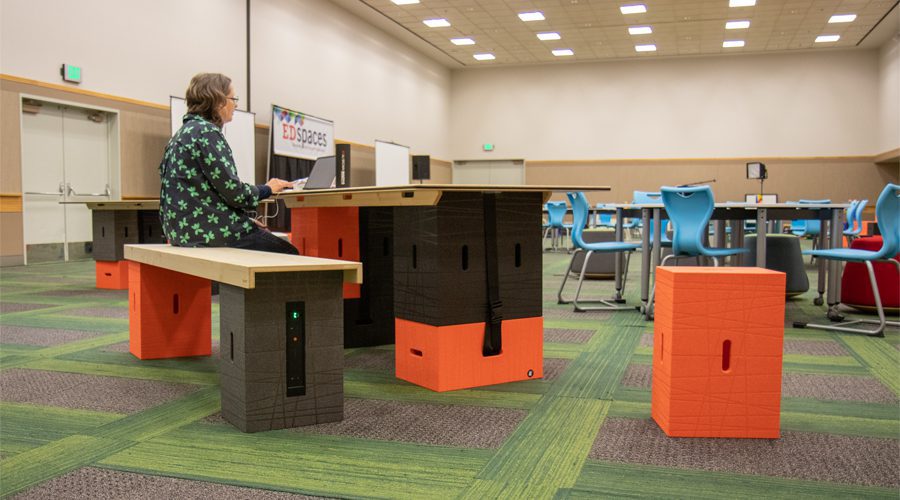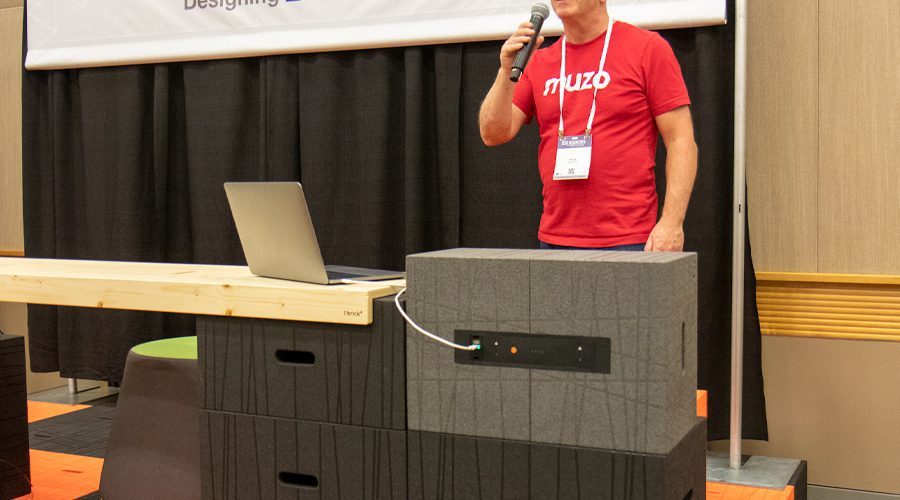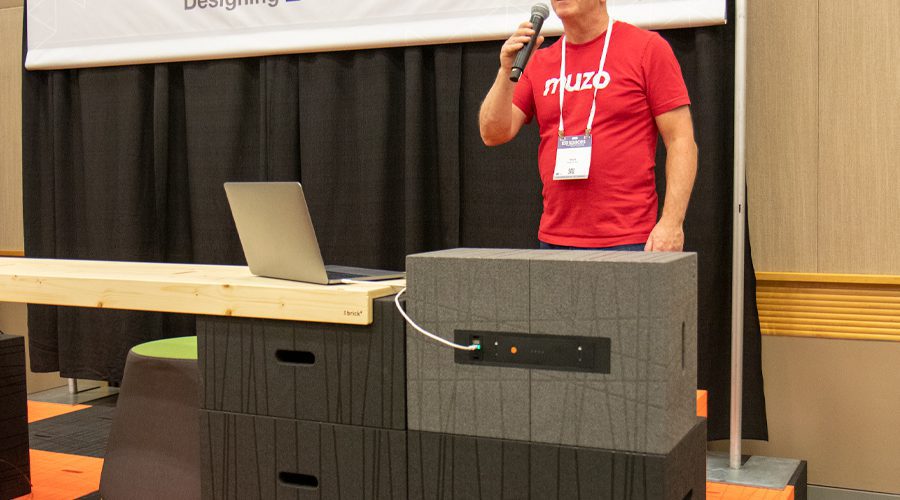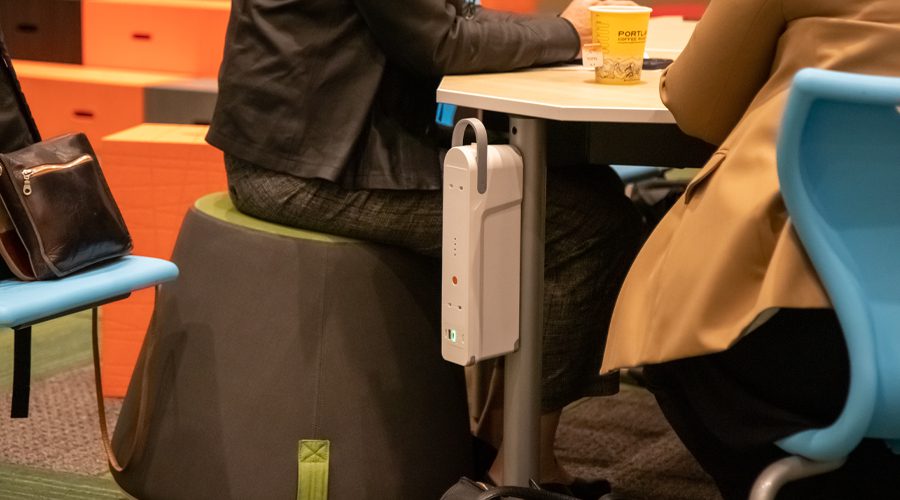 In addition, QIKPAC CARRY was on hand to offer the same convenient charging in a neat portable housing that allowed visitors to bring power with them to any space they needed it.
QIKPAC CARRY was also displayed 'docked' into furniture (see below) to bring power to larger furnishings such as pods, without needing to be powered from a wall socket!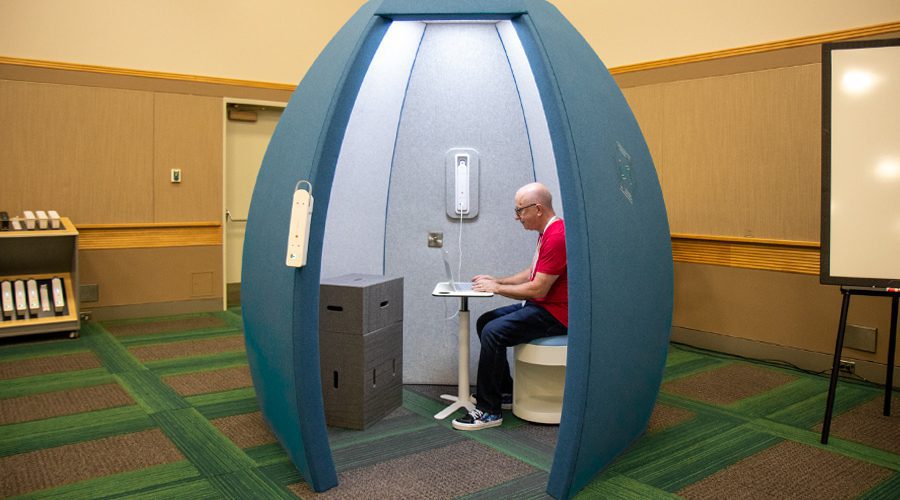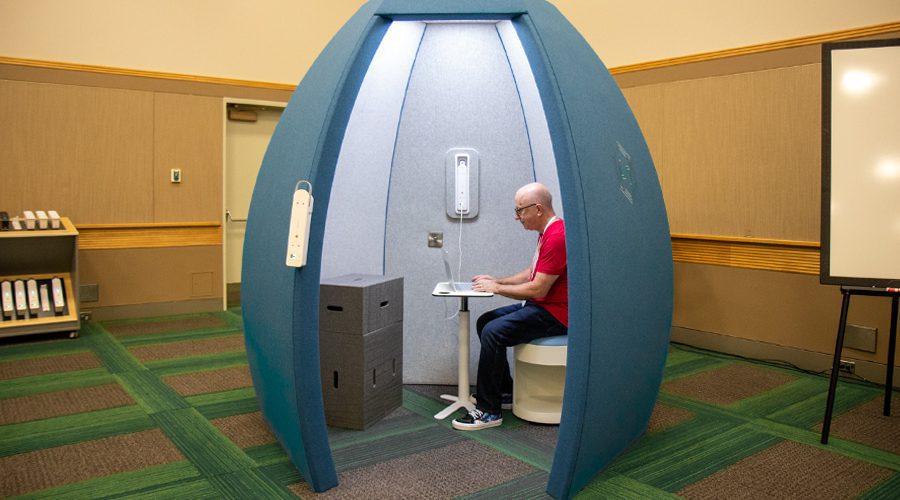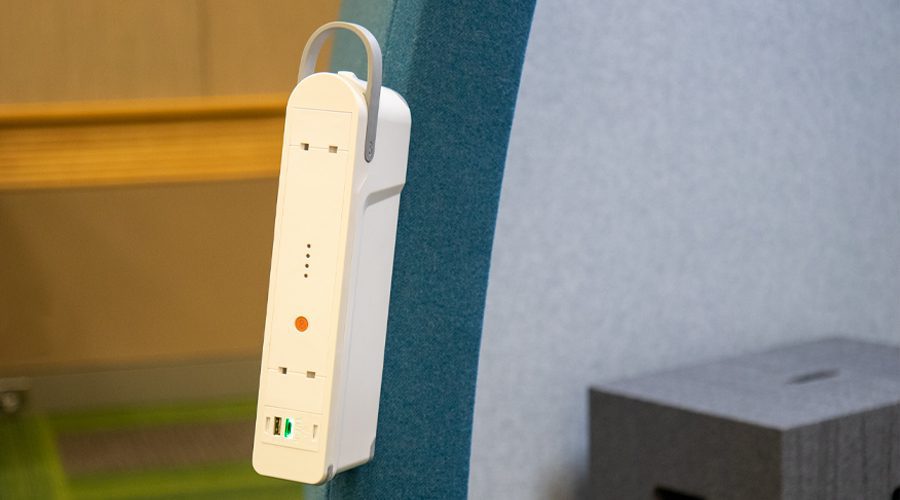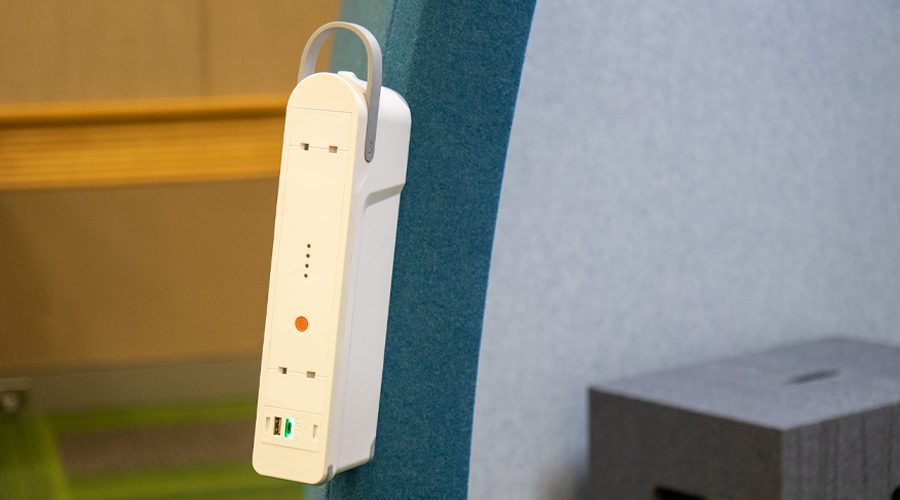 Complete freedom from fixed wall sockets & trailing power cables.​
Inspired by the need to power our devices anywhere, in every possible space, ANIMATE provides a truly agile & dynamic working environment – with the additional safety of DC power. OE's ANIMATE is a complete electrical system that uses click & connect modules & patented battery technology.
See how QIKPAC CARRY looks in your own hands
Click the AR icon, scan the QR code to view QIKPAC in AR on a mobile device. 
Don't be shy, say hi  
We are excited to hear about your ideas. Drop a line below and our expert team will be in touch.