Integral UK provides property maintenance to over 1,600 clients in 60,000 locations. To support that level of service, Integral required their own headquarters in Bristol to be a lean, agile working environment. Part of this scope required on-desk phone and laptop charging solutions at each of the 160 workstations as well as in the lobby and communal areas.
what products were included?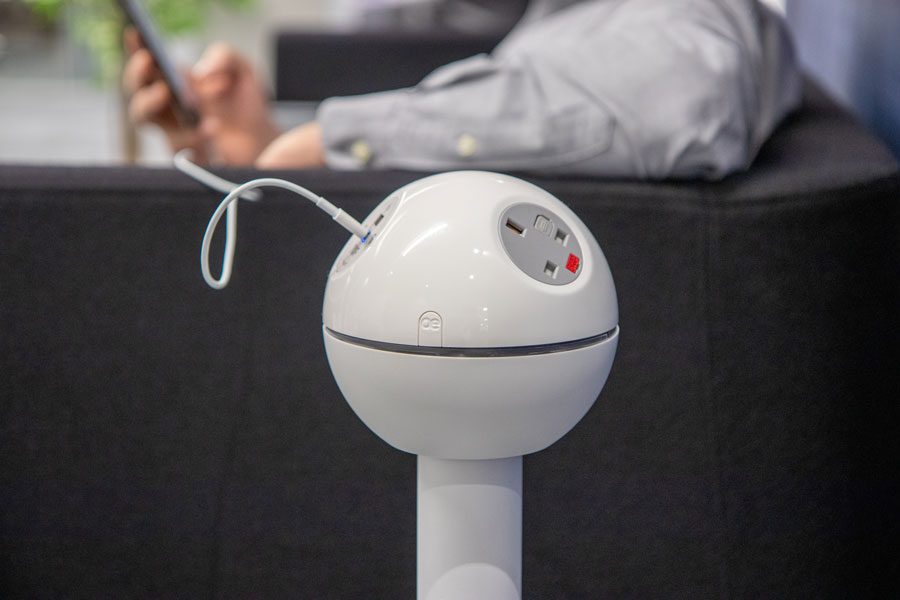 Integral looked at several solutions from a variety of providers, with the look and feel of the unit playing a big part of the decision. They decided on PLY from OE, a unit comprising a wooden frame, rather than plastic. Each of the 160 units offer two fused UK power sockets and OE's patented TUF-R® twin USB cartridge, so that all employees have plenty of options for charging their mobile devices. But it was the look of PLY that tipped the scales in OE's favour – the ability for PLY to compliment the design aesthetic of the space, rather than detract from it.
The reception to the PLY units after install, along with the service received from OE Electrics has led to Integral using OE products for the lobby and communal areas also. This time PELICAN was chosen to bring power and USB charging to a convenient height in the soft seating areas, ensuring visitors and guests are not left searching for a charging port as they await their appointment.