OE has been part of a significant renovation of two lecture theatres within Imperial College London's Physics and Engineering departments. Both theatres were outdated and required a complete overhaul to meet the modern requirements of the College, which called for the use of new digital technologies to provide more creative, flexible learning and teaching spaces.
what products were included?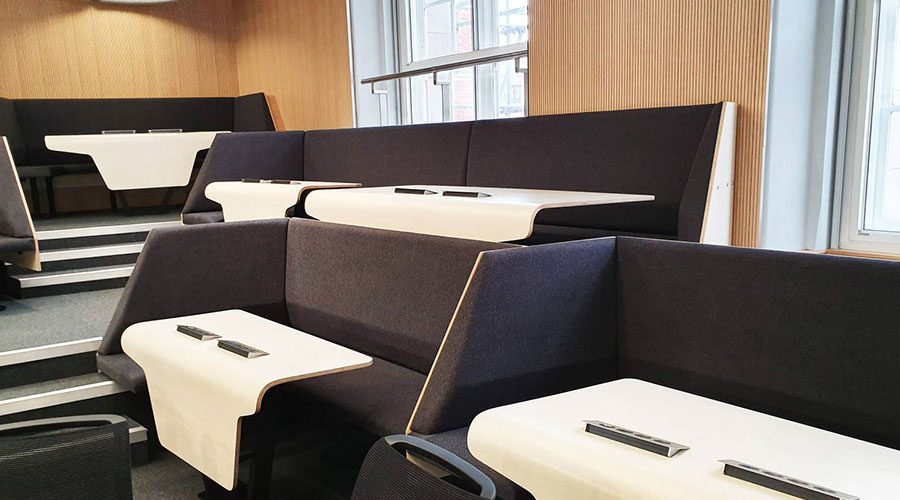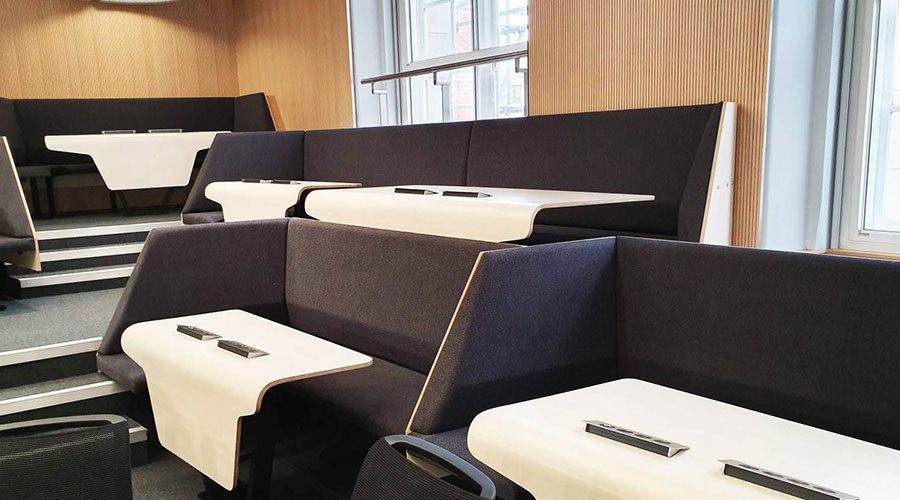 In addition to traditional lecture theatre use, the spaces were designed to accommodate group-based teaching sessions and quiet study spaces for students when not in use for lectures, with greater accessibility for all students.
Race Furniture were chosen to provide seating for ICL, and their innovative Connect seating range was selected as the best solution for both lecture theatres.
OE worked with Race Furniture alongside contractor Russell Cawberry to integrate OE's PODIUM units into every seating area in both lecture theatres. The PODIUM units consisted of power sockets and USB charging outlets for laptops, tablets and smartphones, to ensure students were never faced with stresses associated with a dying battery. Several bespoke PODIUM units were also designed to include a light switch to control overhead lighting for each seating area, further highlighting OE's capability for custom, in-house product design.
Both spaces were completed in time for the start of the 2019/20 academic year and has received positive feedback from students and faculty alike.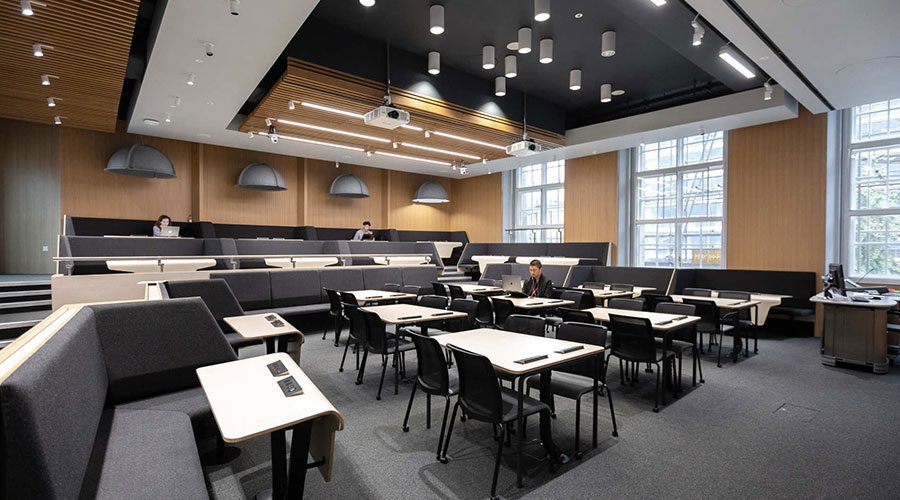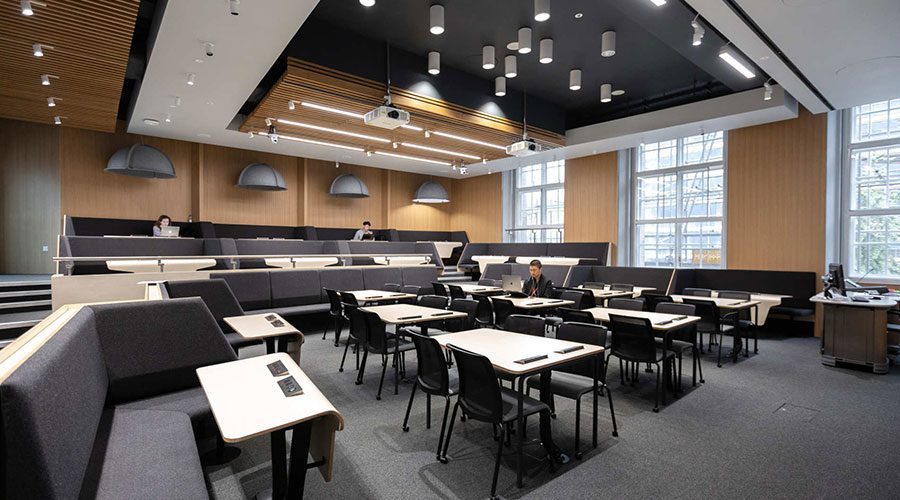 "We are very excited by the opportunities the new space will provide and it has been great to work with students and colleagues across College to make the vision a reality. We'll be using it straight away to deliver new active learning sessions as part of the revamped Physics undergraduate curriculum."
Prof. Carlo Contaldi, Professor of Theoretical Physics