GST08 male to female leads are required to interconnect our ANIMATE system DC power products such as the TUF-HP 72W USB charger, QF30 PSU (Power Supply Unit) and QIKPAC battery. Leads are available in 0.5m, 1m, 1.5m and 2m lengths. Leads must be correctly aligned to slot together easily, do not force connectors together.
We test every pin on every connection in every socket
All units are manufactured using ISO9001 quality controlled components and practices and are 100% tested before dispatch.

cord options: NA
materials: polycarbonate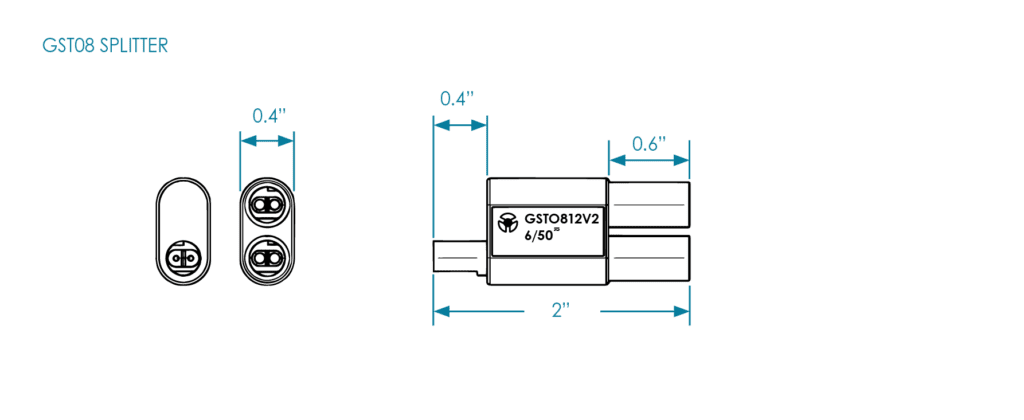 all your questions answered
What is the GST08 INTERCONNECTING LEAD?
They are the most common GST08 lead – used to connect OE High Power USB units to a PSU or QIKPAC battery. 
What is the GST08 3-WAY SPLITTER used for?
The GST08 3 way splitter enables a single OE ANIMATE system DC power source to provide power to two devices via GST08 interconnect leads. 
What are GST08 CONVERTOR CABLES?
The OE GST08 convertor cables are available with either a DC jack plug or Micro USB connector.The GST08 to Micro USB cable converts 30V to 9V to enable ARC-G / ARC80 to be compatible with the GST08 DC system and the ANIMATE range of products.
The GST08 to DC jack plug cable converts 30V to 19V to enable ARC-H to be compatible with the GST08 DC system and the ANIMATE range of products.Micro USB(9V)2722148 – GST08 – 500 M/Micro USB (30V-9V)2722