The Colours of Geneva Airport
Designed around the colours of West Switzerland's tourist attractions, Geneva Airport cleverly uses colour to define individual space functions. The newly refurbished Geneva Airport terminals treat passengers to vibrant and visually engaging spaces, lined with comfortable seating which is provisioned with the convenience of device charging at almost every seat.
Geneva Airport – A Celebration of Colour
what products were included?
While waiting for flights, passengers are able to charge their devices on one of the many PLANET power modules capable of charging up to 5 devices each.  Based on the popular PLUTO power module, PLANET provides 3 socket outlets that can be configured with any combination of power and USB charging points.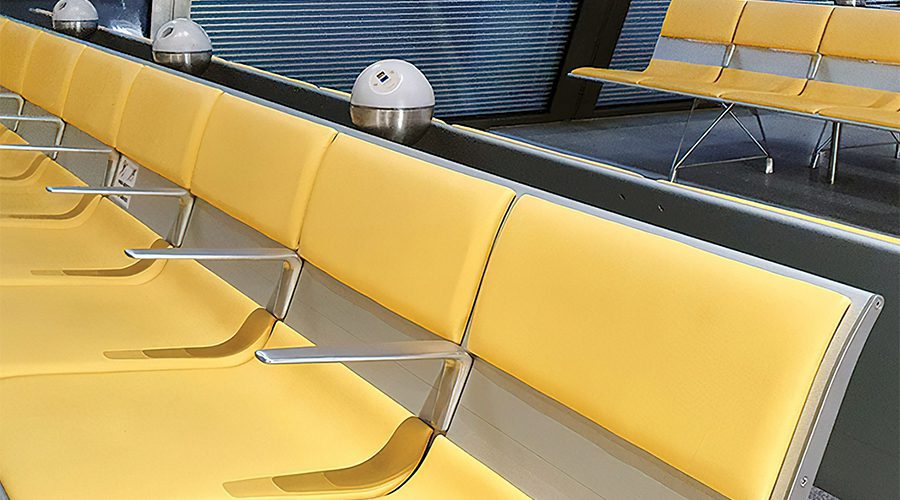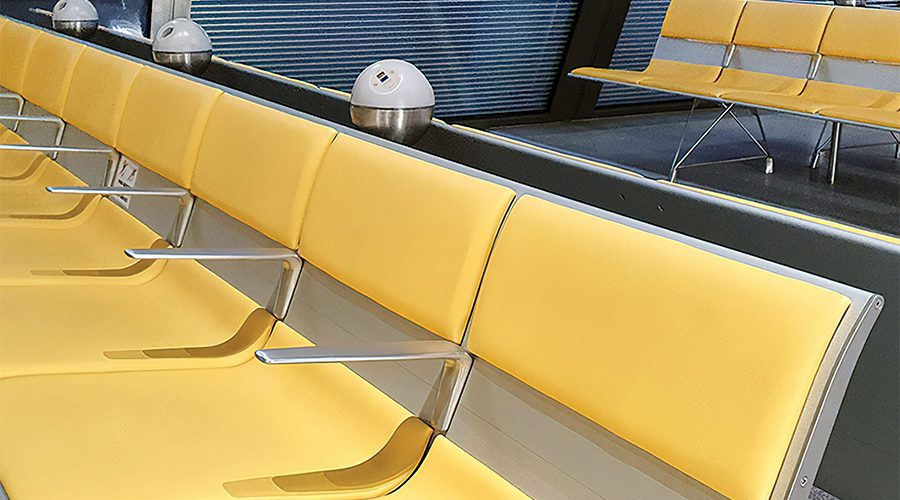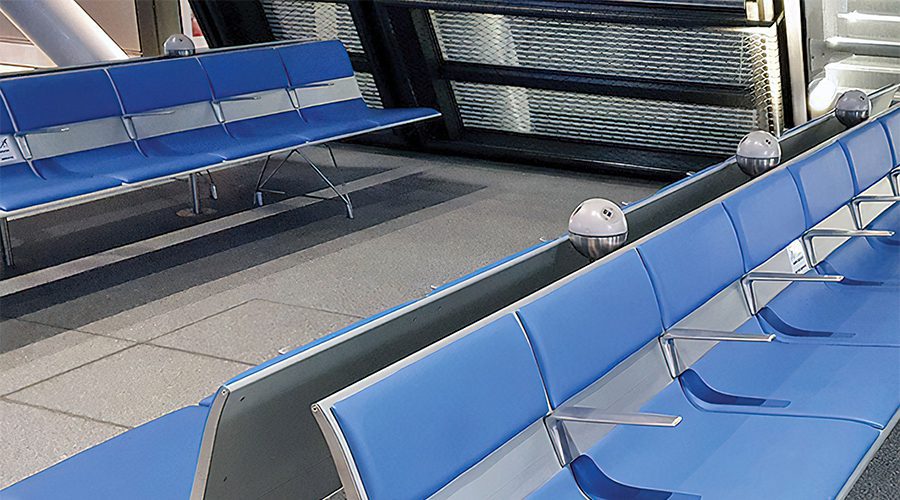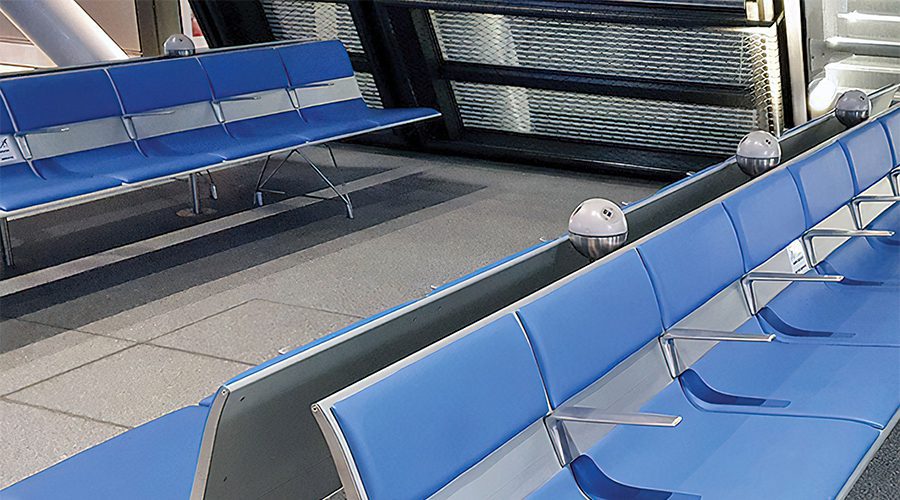 Built with sustainability in mind Geneva Airport is powered by solar panels with the entire building designed to be energy positive, an impressive feat considering the myriad of activities, shops, and the number of PLANET power modules available.
Contact us on sales@oeelsafe.com.au or call 1300 357 233, our technical team are ready to help.
Photography: OE Elsafe
Don't be shy, say hi  
We are excited to hear about your ideas. Drop a line below and our expert team will be in touch.