What is Clerkenwell Design Week?
// WHAT IS CLERKENWELL DESIGN WEEK?
Clerkenwell Design Week (CDW) is the UK's leading independent design festival showcasing an array of cutting-edge products for the interior design community.  This year, CDW returned May 23rd-25th, over 160 showrooms participated with a number of events, products, brand activations and  topical talks for all to attend. If you missed out or need a roundup, we've summarised some of the top trends from the week below…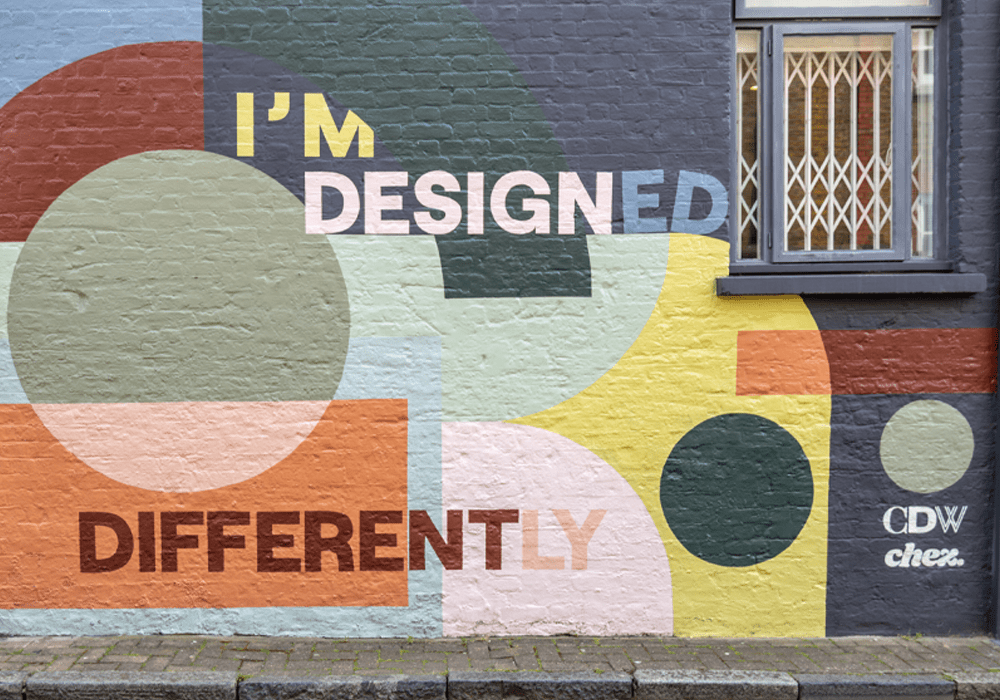 Exhibitors showcased a range of products for the office interiors community, with a clear focus on sustainability and solutions for the post-pandemic workspace. Products ranged from modular furniture to acoustic furnishings.  We saw residential-inspired designs and soft furnishings gaining popularity and outdoor spaces emphasised. Overall, the event highlighted the industry's commitment to sustainable and flexible solutions designed to meet the evolving needs of office-based and hybrid workers.
Many companies used CDW to highlight their dedication to blending aesthetics with sustainability, inspiring others to follow suit. 
Frem Group chose to spotlight their British manufacturing, highlighting the importance of keeping the supply chain local and source responsible materials.
Orangebox debuted their 'No Green Bull campaign' and promoted the first phase of their 'RE-MADE by Orangebox' capabilities which means to repair and repurpose existing furniture. As well launching their re-formulated 'do' task chair, significantly decreasing its carbon footprint.
Boss Design hosted discussions focused on the quality and durability of responsibly-sourced materials and their  long-term vision towards a circular production model.
Another take on sustainability was modularity. Tallo from ORN furniture designed to allow for refurbishment of individual panels, or ease of dismantle for re-use or relocation. Just one of ORNs many products able to be configured and re-configured based on the specific user requirements.
One notable trend is the increased use of acoustics in furnishings. To address the growing need for noise reduction in workspaces encouraging in-person collaboration, furniture is being covered in more felt-like or soft materials that absorb sound. This not only enhances the acoustic performance of the environment but also adds a tactile and cozy element to the design. In terms of overall aesthetics, a clear shift towards more residential-inspired fabrics and finishes. Soft velvets, upholstery, and textured materials are being embraced. 
The vibrant colour palette of CDW was reflected in the products showcased with the ability to personalise furnishings to make spaces feel more residential. Popular shades included muted tones such as, earthy greens, clay, sand, and navy. These colors evoke a sense of tranquility and connection with nature, which aligns with the current emphasis on wellness and creating spaces that promote this.
Personal and group meeting booths have been enhanced with  technology to bridge the gap between office-based and remote workers. Booths are now equipped with essential features such as monitors, cameras, and power and data connectivity, enabling seamless collaboration and communication regardless of location. This integration of tech solutions in meeting spaces reflects the growing need for hybrid work environments and highlights the industry's dedication to creating inclusive and efficient workspaces for both in-person and remote teams.
/ / THE AGILE OFFICE PREVAILS
Overall, the show demonstrated a clear shift towards creating a range of spaces that prioritise the comfort and flexibility of workers. The acceptance of sofas in office spaces was evident, with several furniture manufacturers presenting soft seating ranges, used to create more casual breakout areas for people to work at away from traditional desks. The trend of movable furniture was also prominent, with flip and nest tables, sit-stand furniture, and furniture on castors enabling easy repositioning. Booths remained popular for offering independent and private work areas but the addition of fabric partitions like curtains and acoustic panels allowed for the creation of semi-private spaces or temporary collaborative areas.
//NEED TO POWER AN AGILE SPACE?
tell us about your project