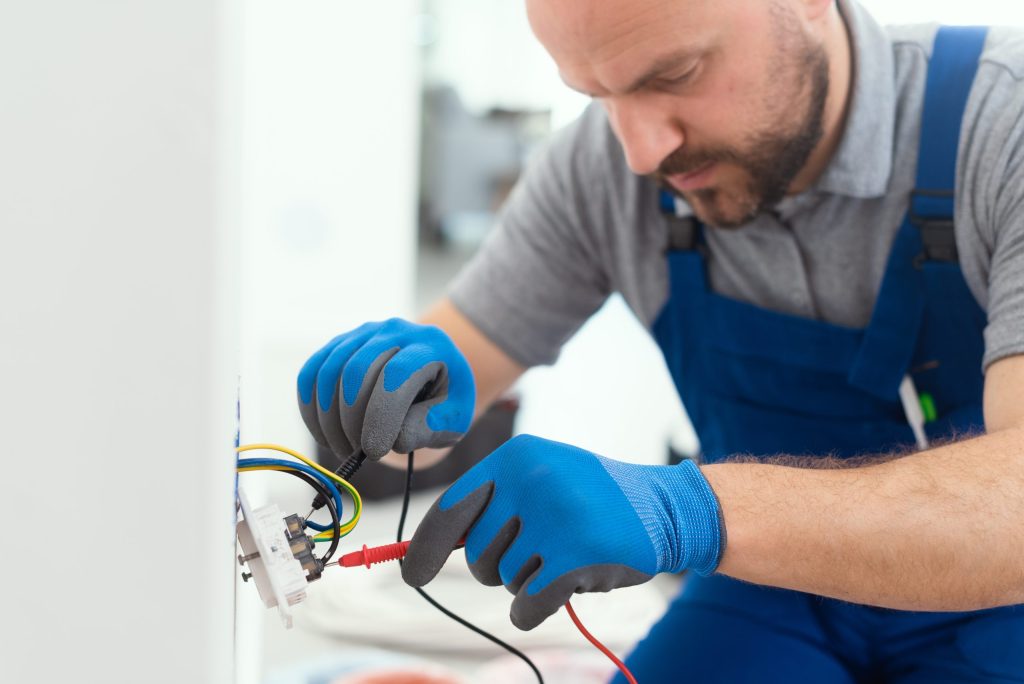 DC stands for Direct Current. It refers to the supply and transmission of electrical energy in which the flow of electric charge is unidirectional, maintaining a constant polarity. In DC power, the voltage and current flow in a single direction, typically from a power source or battery to an electrical load. Unlike AC (Alternating Current) power, which reverses its direction of flow, 50 times a second, DC power maintains a steady flow of current in one direction. This characteristic makes it suitable for various electronic devices, such as computers, smartphones, and automotive systems, that require a stable and consistent power supply. DC power is commonly used in applications where a constant voltage or current is needed, such as in battery-operated devices, solar power systems generate DC power, and some industrial processes. It is also used for transmitting power over long distances through high-voltage DC transmission lines, known as HVDC (High- Voltage Direct Current) lines, which are more efficient than AC transmission lines for certain scenarios.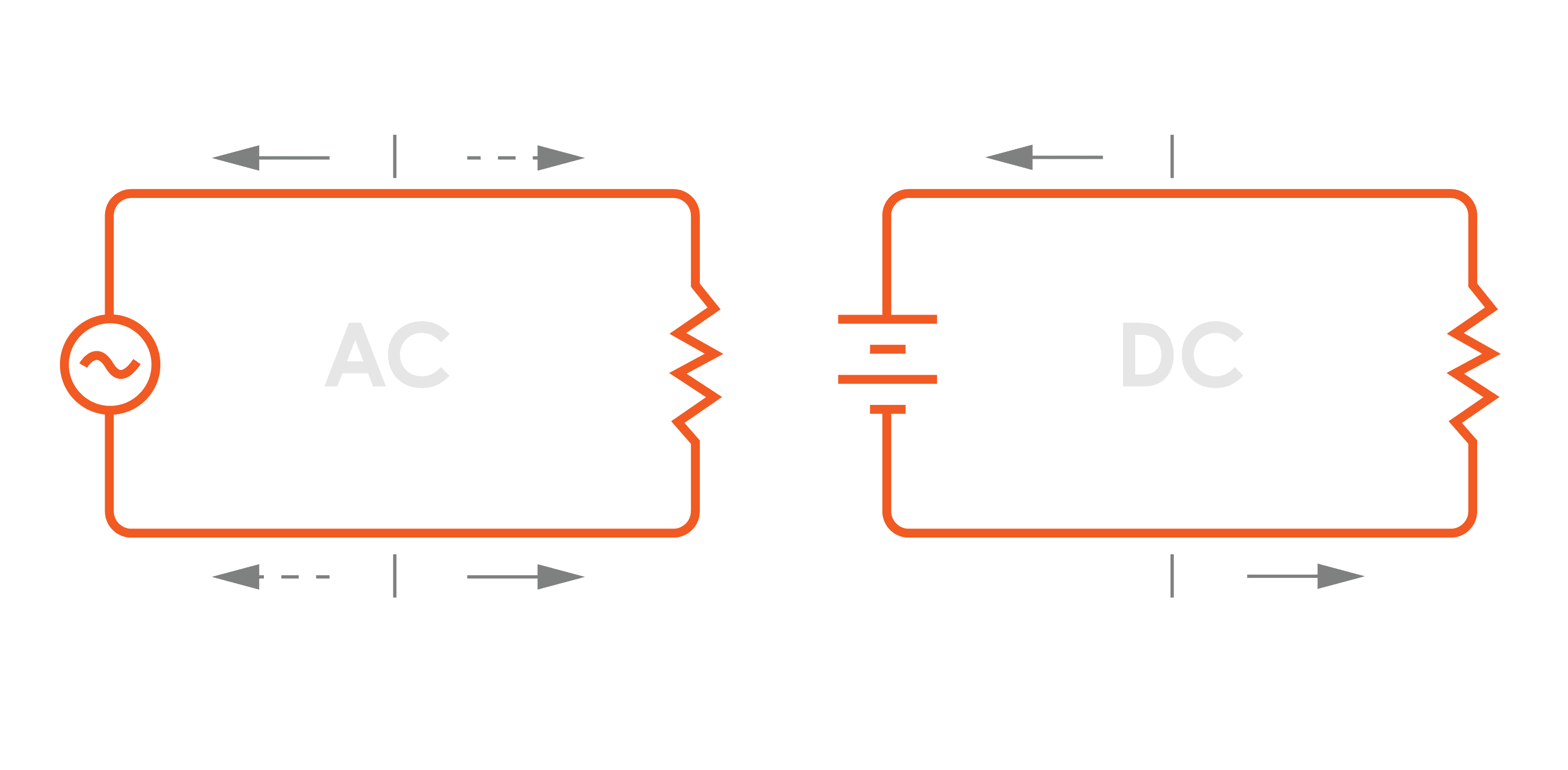 AC stands for Alternating Current. It refers to the supply and transmission of electrical energy in which the direction of electric charge changes 50 times a second. In AC power, the voltage and current alternate in direction and magnitude, typically following a sinusoidal waveform. AC generators, such as alternators, convert mechanical energy into electrical energy. The most common frequency for AC power is 50 or 60 Hz (hertz), indicating the number of complete cycles per second. AC power has several advantages over DC power. It allows for easy voltage transformation using transformers, which traditionally enabled efficient transmission of electricity over long distances. AC is also suitable for powering a wide range of electrical devices, as it can be easily converted to different voltages using transformers and stepped down using power supplies. AC power is used for residential and commercial electrical systems, providing electricity to homes, offices, and industries. It is also the standard form of power delivered through power grids and is commonly used to operate appliances, lighting systems, motors, and other large electronic devices.
Examples uses of AC power:
Large home appliances (Fridge, freezer etc.)
Industrial appliances
Fans
Toasters
Pumps
Examples uses of DC power:
Anything that's powered by a battery (such as the QIKPAC CARRY)
Mobile phones
Solar power (up until an inverter)
Laptops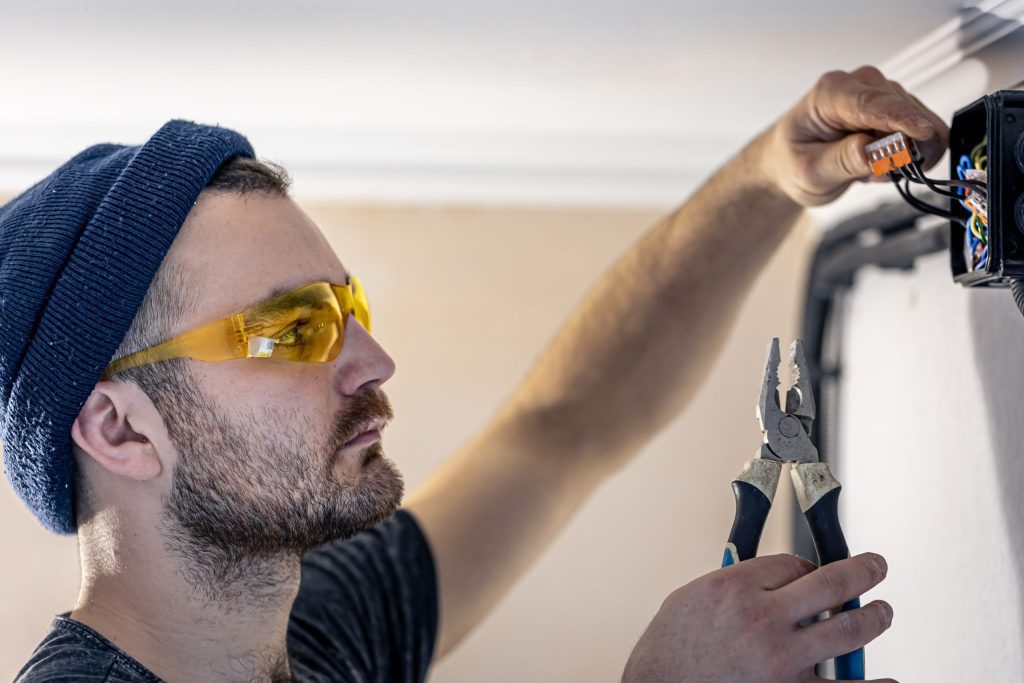 As renewable power, in the form of solar and wind farms, becomes more prevalent throughout the world, ways of powering our commercial office world with DC will become more common. It is already possible to power an entire workspace with renewable DC power through the use of microgrids and batteries.