Features
PATHFINDER provides an ideal solution where power and data services are distributed in the ceiling. Using our custom designed Ceiling Collar and Desk Flange, Pathfinder provides TOTAL CABLE PROTECTION from ceiling plenum to QikTray cable tray.
Ceiling to desk umbilicals allow greater freedom for desk positioning (below ceiling apertures), than solid power poles, where CAD floorplans and on-site installation inevitably differ.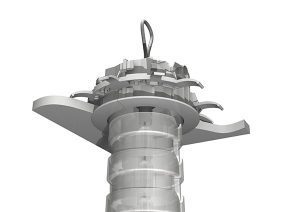 PATHFINDER Ceiling Collar gives a clean finished look when Pathfinder drops through false ceilings. Designed to split in half, the Ceiling Collar can be clipped around Pathfinder after it has been hung and cables 'zipped in'.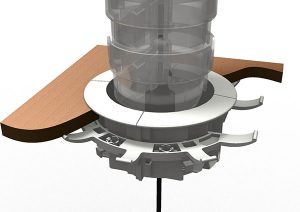 PATHFINDER's Desk Flange simply clips into a 4" (102mm) aperture, securing the base and allowing cables safe passage into QikTray cable tray under the desk.